On Focus
One Day tour to special temples on 29th May, 2016 - Sunday
Sri Archavathara Anubhava Yatra invites all the Bhakthas to participate in a one day yathra (29th May, 2016 - Sunday) to Uthiramerur Sri Sundara Varadhar Temple, Injimedu Sri Lakshmi Narasimhar Temple, Sogathur Sri Yoga Narasimhar Temple, Tirumalpadi Sri Ranganathar Temple, Avaniyapuram Sri Lakshmi Narasimha Temple and Nedungunam Sri Yoga Ramar. Participate and get the Divine Blessings of Sriman Narayanan.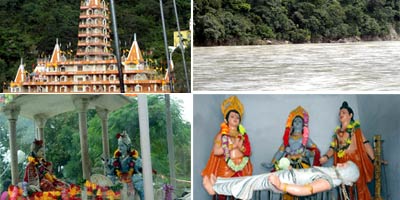 Among 108 Divyadesams, Badrinath, Joshimutt, Devaprayag, Mathura, Brindavan and Gokulam along with Govardhagiri are found in Northern part of our country. Sri Archavathara Anubhava Yatra invites all the Bhakthas to participate in this yatra and get the Divine Blessings of Sri Mahavishnu.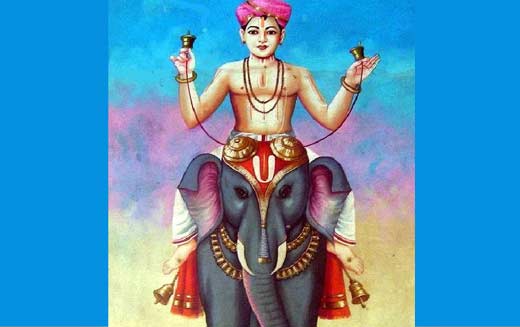 Never think we can do anything during our last days as Periyalwar clearly explains how our body and mind would act during our last days. It all takes very small and easy steps, if followed would give us the Paramagati of we being under the divine Tiruvadi of Sarveswaran - Sriman Narayanan.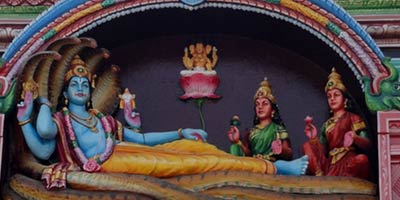 Sri Neervannaperumal Temple, Thiruneermalai is one among the 108 Divyadesams found in Chennai near Tambaram. In this Sthalam, the Perumal is found in various positions as Nindraan, Irunthaan, Kidanthaan and Nadanthaan Thirukkolam.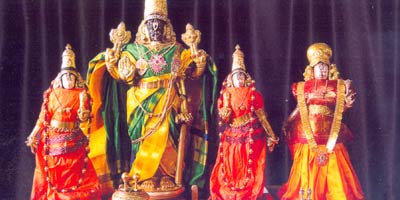 The Moolavar of this sthalam is Sri Venkata Krishnan. Along with Rukmani Piratiyar, He holds sword in one hand, Varadha Muthirai on the other hand and his brother Balaraman on his right, Sathaki on his left, son Prathyumnan, Grand son Aniruthan are also found near the Moolavar. This is one of the Sthalam where the Perumal shows his seva along with his three generations ...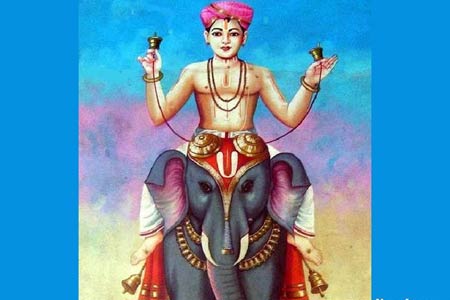 "Prema" means the affinity, the love; Every Jeevathma has to have this attachment only towards the Paramathma but due to various karmas, the love towards the supremacy is not completely shown. There are so many incidents where great Aathmas have shown their complete affection and affinity towards Sri Krishnar, the ultimate supremacy ...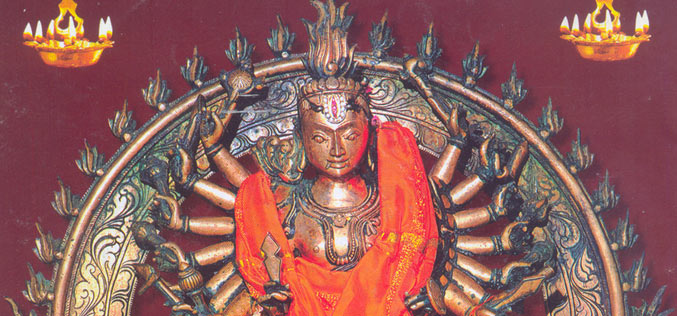 Sri Sudharsana Homam is considered to one among the greatest and sacred homams. This homam is done not only for a particular person's favour but also done for the peaceful life of this entire world against the evil. This homam is done towards Sri Chakkarathalwar, who is said to be the Hamsam of Sriman Narayanan.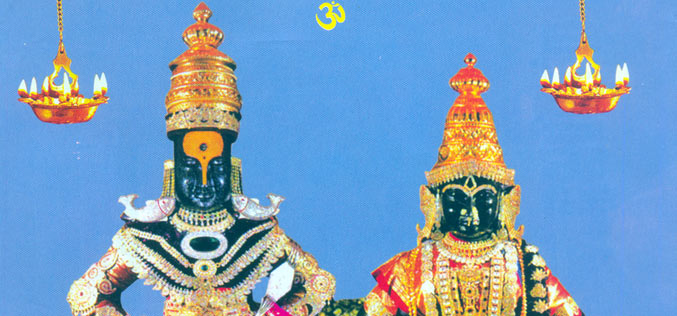 Pandaripuram - Sri Pandarinathar Temple
The speciality of this sthalam is the position in which the perumal is found. His hands are placed in his hip and the expression of this posture explains that he is enjoying the Bhajans of his devotees.